Back to Blog
OCTOBER 31, 2014FOOT HEALTH SOLUTIONS, METABOLIC AND CHRONIC CONDITION, PREVENTATIVE HEALTH AND WEIGHT CONTROL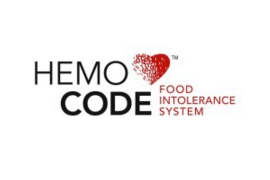 Nearly 30% of the population suffers from food intolerance whether they know it or not.
The HEMOCODE™ Food Intolerance System identifies specific food intolerance and helps deliver relief. You may be able to eliminate unnecessary suffering caused by complaints such as chronic fatigue, headaches, psoriasis, acne, constipation, IBS, weight imbalance, back pain and fibromyalgia.
The HEMOCODE™Food Intolerance System is the most comprehensive approach to the management of food sensitivities available to consumers today. Under supervision by naturopathic doctors, the test not only aids in the management of potentially, physically reactive foods, but also provides personalized dietary guidelines and replacement food suggestions.